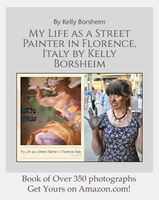 Welcome, Art Lover!
Hi!  This is artist Kelly Borsheim.  Welcome to my site that features my
*  stone carvings,
*  bronze sculpture,
*  paintings [in oil, acrylic, and pastel],
*  drawings [in my beloved charcoal, mostly],
*  Street Painting Book,
*  and murals. 
** Guest artists
I am slowly republishing my art newsletters as blog posts, especially the ones with articles I wrote about topics other than my own art.  Please visit the blog for those.
Kelly's charcoal and pastel drawings, paintings and bronze and stone sculpture are now in private collections throughout the United States and in Australia, Bulgaria, Canada, Croatia,
France, Italy, The Netherlands, Serbia, the United Kingdom, and New Zealand.
     Besides her Web site at https://BorsheimArts.com
, you may find her on Facebook, Instagram, YouTube, Patreon, FineArtAmerica, Redbubble (for art on use-able products)
and Etsy.
Where to See Borsheim Art Works, by appointment:
The Palms of Sanford, a historical private home
Sanford, Florida 32771
Facebook [for messaging]:
facebook.com/thepalmsofsanford

Stephen's Lake House
a rental home, 3 bed, 2 bath, on huge lake [damned river]
Hickory, North Carolina
Find: airbnb.com/rooms/26036021

Also, there is a location in Norfolk, Virginia, with the majority of my collection. Just ask me, please.
Enjoy your time here, sign up for my art newsletter, and write me, if so inclined.  
Thank you so much!
Kelly Borsheim, artist
NEW:  focusing on prints and digital downloads of art: https://www.etsy.com/shop/BorsheimArts

Subscribe to my channel on YouTube for art content, some instructional:
youtube.com/user/kellyborsheim

Get behind the scenes videos and images of the creation process:
patreon.com/KellyBorsheim

For prints on canvas, wood, metal, towels, bags, shower curtains, phone covers, & more, please shop online at:
fineartamerica.com/profiles/1-kelly-borsheim.html
Featured Blog Posts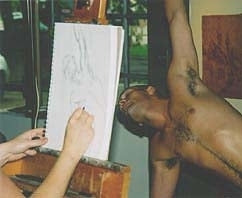 How to Be an Artist's Model
Modeling Nude for Artists is a solo operation, usually.  Thus, how does a model learn about what to expect and what not to accept?  Click here to find out your FAQs.
Art Model How to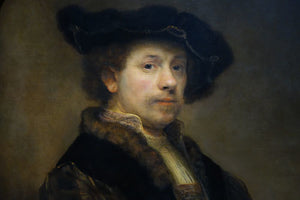 Art Tips Rembrandt, Rubens, Turner
Here are a few of my observations on the growth of these famous artists using works hung in the National Gallery in London.
Learn from Rembrandt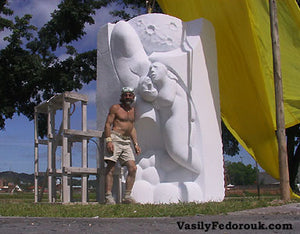 Sculptor Vasily Fedorouk (1950-2009)
Vasily Fedorouk Tribute ~ Sculptor Ukraine and USA
Remembering my friend and mentor in stone carving.
Life of Vasily
Digital download of Kelly's amazing artwork is easy to use plus one gets several variations of the image. She is one of the more imaginative and creative artists working today. Her work never ceases to amaze me.

Repeat Collector Richard M. Mississippi, USA
When I see a nude that I am itching to touch, I know the artist has done more than just "depict"... instead, I feel Kelly has "introduced" me to someone, almost as if she were standing behind my shoulder, showing me her snapshots and saying, "..and this is my cousin Ben and that is my friend Joy and those are the turtles we saw on vacation..."

John Burgoon, Bloomington, Indiana, USA
Her knowledge of human anatomy allows her to create sensitive artworks of grace that one art collector described as "daring yet sophisticated. She respects the balance of modesty and [the] erotic and blends it to create the human spirit for what it truly is."

Frederick Bentley, Austin, Texas USA